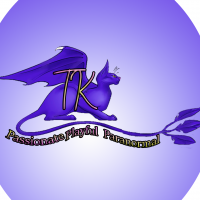 TK Lawyer
Contemporary Romance, New Adult Romance, Paranormal Romance, Fantasy
About TK Lawyer-

Passionate * Playful * Paranormal

International Bestselling Contemporary & Paranormal Romance Author, TK Lawyer has been writing since high school but it was sometime in 2011 when her writing blossomed into a career. Craving excitement and adventure, she jotted down a few notes and never looked back.

She writes what she loves with a realistic twist: fiery paranormal romance with curvy girls and alpha, protective males. Each unique tale is standalone with a guaranteed HEA. She loves to hear from her fans and invites them to contact her. New readers are encouraged to open one of her books and dive in, enjoying the fantasy worlds she builds solely from her imagination.